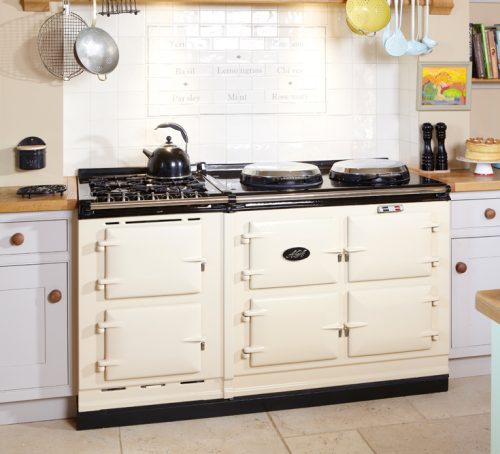 My renovated three oven electric 13amp Aga with electric module and LPG hobs was delivered recently and I couldn't be happier.  Westbrook Cookers delivery and installation team arrived at 9am and by 3pm my dream to own an Aga came true.  You really cannot tell the difference from a new Aga, and I love everything about it.  Of course the price difference from new has enabled me to have a superb limestone floor fitted beforehand. Thank you Westbrook Cookers.
These Agas are terrific.  I was recommended by a friend. I have bought brand new ones in the past and really would not have known these were refurbished. They are perfect.  New chrome lids over the plates and new paintwork.  Arrived pristine, gleaming and well packed.  Such great savings over  brand new ones that my husband treated me to two (a two oven white and an aubergine 3 oven, both electric) as we were redoing our main home kitchen and  a new holiday home at the same time.  I asked for lots of advice before eventually ordering and the friendly, helpful service over the phone was much appreciated, as were the confirmatory emails and letters of everything I ordered (including different cookware orders to different addresses).  Everything went perfectly even though builder delay caused us to postpone delivery dates on both. Their experienced installers arrived punctually and were most professional.  I would highly recommend Westbrook Cookers.  Really excellent, reliable customer service and their renovated Agas are wonderful.

We are delighted with our 13 amp electric reconditioned Aga from Westbrook Cookers. When our 67 year old oil Aga died a sad death we weren't sure how to go about finding an affordable replacement and what fuel we should use or if electric was even for us. But Westbrook Cookers guided us through all the options with kindness and patience until we found the perfect solution. We've not looked back since the day it was expertly fitted. Nobody believed it wasn't brand new and it has functioned like a dream since day one. We wouldn't hesitate to recommend Westbrook Cookers for their advice, attention to detail, knowledge and customer service.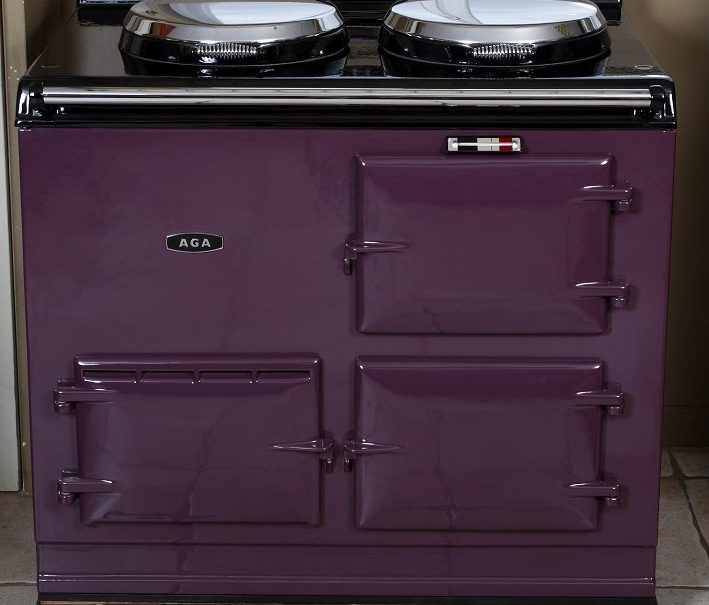 We've always wanted a house with an Aga. We live by the coast and when we moved into our new cottage 2 years ago we renovated throughout so that we had the perfect kitchen for it. The team were so helpful. They were available to answer any questions. I wanted a statement colour and there were so many choices. I can't imagine our house without it
Ian at Westbrook Cookers was great to deal with. We wanted to exchange an oil fired Aga for an electric one. He understood our needs and the Agas were exchanged at a favourable part exchange price and his fitter, James came and did the practical work without fuss.A great company to deal with and I would heartily recommend them.