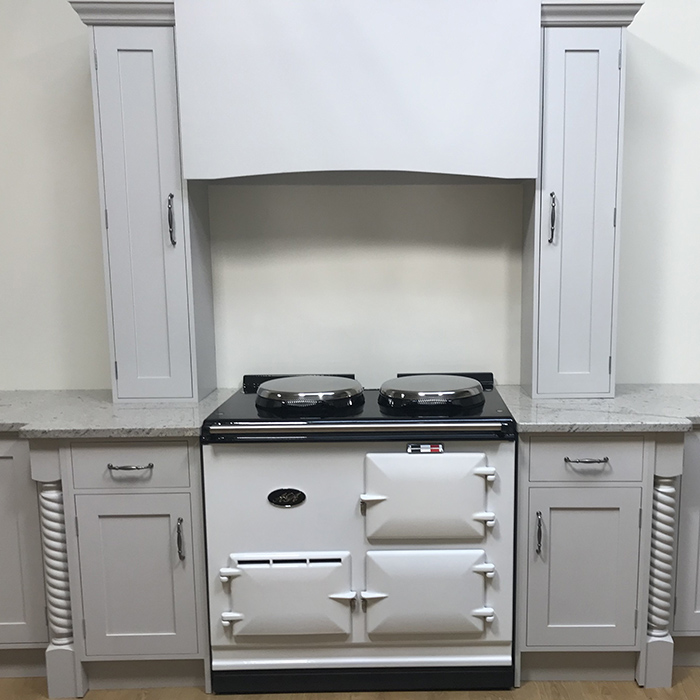 Fully Renovated GAS AGA Range Cookers
Prices from: £5,700
A traditional natural gas (mains gas) Aga range cooker is one of the least expensive Aga range cookers to operate. There are several flue options available offering flexibility on location within the kitchen. Renovated L.P.G. (Propane) versions are available however they are the most costly Aga range cookers to run. Flue types available are as follows:-
CONVENTIONAL FLUE
BALANCED FLUE
POWER FLUE
A traditional natural gas (mains gas) Aga range cooker is one of the least expensive Aga range cookers to operate. There are several flue options available offering flexibility on location within the kitchen. Renovated L.P.G. (Propane) versions are available however they are the most costly Aga range cookers to run. Flue types available are as follows:-
CONVENTIONAL FLUE – Flue gases are exhausted via a chimney that has to be lined or via a twin wall insulated flue system. Flues must terminate with a suitable anti-downdraught cowl. This is the most commonly used system for Gas Aga range cookers.
BALANCED FLUE – Flue gases are exhausted via a pipe at the rear of the cooker direct to outside. Thus, the cooker needs to be on an outside wall. With this type of system there are restrictions on the terminal position in relation to opening windows and adjacent surfaces that will need to be considered. Further, consideration needs to be given to environmental issues which may have an impact on the terminal such as trees close by and strong prevailing winds. The terminal should not discharge on to neighbouring property unless permission is granted.
POWER FLUE – Flue gases are exhausted by means of a fan located in the flue box of the cooker. As the flue pipe can run up to 6 metres to reach an outside wall and can turn corners it can be a very flexible solution allowing you to site the Aga range cooker nearly anywhere in your kitchen. The fan does have a noise element and this should be taken into consideration when making a decision to purchase. The noise can be likened to that of a standard fridge and is constantly running.