E-CONTROL ELECTRIC CONVERSION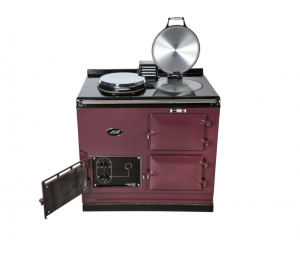 If you are looking to do an electric conversion on your existing Aga, or purchase a new, fully converted Aga from us, you have two choices of conversion. The eControl or the Electrikit. Both have easy-to-use handling and both work towards maximising your energy bill savings, but they have some differences.
The new eControl System is designed to give the very best features of controllable models whilst providing the ultimate radiant cooking experience using original and genuine Aga manufactured cast iron ovens and castings. The system uses the most up to date technology, components, insulation materials and is finished off with a sleek tempered glass control panel for the ultimate transparent user experience.
For the E-Control system we offer a 5 Year Guarantee
( 1 Year Parts & Labour Followed by 4 Years Parts )
If more ambient heat is important to you, then the E- Control model is what you are looking for. The Electrikit model on the other hand, has a more simplified control system and slightly more control over temperature. But let's discuss the differences here:
We are basing the information on the following parameters:  *Electric unit cost used: 0.28p per KWh (estimated to be set this month). Based on a 2 oven Aga conversion with average usage.
Electrikit – average running cost Circa. £12-14 per week.
E-Control – average running cost Circa. £20-24 a week
Electrikit – Power supply 1 x 13 amp double plug socket
E-Control- Power supply 1 x 32 amp fused spur
Electrikit- Ovens Off or On with roasting oven at temperature that you can set to suit you with oven below always at 70% of roast temperature.
E-Control – Ovens Off or On at 3 pre-set temperatures i.e. Normal; High, or Eco temperature 75% of normal (i.e. 180C)
Electrikit- Possible Heat output to room about 75% of normal Aga
E-Control- Possible Heat output to room about 85% of normal Aga
Electrikit- Heat up time from cold to roasting temp circa 2 hours
E-Control – Heat up time from cold to roasting temp circa 1 hr 10 mins
Electrkit- Hobs independently controlled and can vary temperature on both hobs 0C to boiling. 5 mins to boiling when oven at 220C
E-Control – Hobs independent with Boiling LHS, Simmering RHS, or both on ½ power. 5 mins to boiling when oven at 180C